Deep Heat Rub Plus contains high quality Turpentine Oil, the gel warms the affected area to be treated soon. Eucalyptus oil gel gives Deep Heat Rub Plus a pleasant fragrance.
Composition:
3.60g Methyl Salicylate
1.80g l-Menthol
0.60g Eucalyptus Oil
0.45g Turpentine Oil
Excipients: Lavender oil, Self-emulsifying Glyceryl Monosterate, Sodium Cetylsulfate, Light Liquid Paraffin, Polyoxyethylene Arachyl Ether - Stearyl Alcohol Mixture, Sterilized Water
Effect:
back pain
arthritis
joint pain
rheumatism
muscle pain
stiff shoulders
muscle fatigue sprains
inflammation of fibrous tissue
Dosage:
Apply 2-3 times daily on the clean and dry affected area.
Caution:
Avoid contact with eyes, mucous membranes and skin abrasions. Not recommended for children under 2 years.
Expiry:
3 years from manufacturing date
Packing:
1 tube 30g
Payment
We accept PayPal and Bank Wire. In case you don't have a PayPal account, just use your Credit or Debit Card. It's super easy: After you went through the Checkout Process, you get redirected to the PayPal Page, there just choose "Don't have a PayPal account?", submit your card details - that's all.
Worldwide Delivery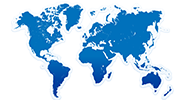 We ship worldwide, to any country by registered Airmal Service. After your order has been shipped, we will email you a link with your tracking number. You can follow up on the delivery process. It takes usually 10 business days. Shipping to some countries may takes long due to delays caused by your country's Customs. For detailed information please check our Frequently Asked Questions.