Golden Star Balm - Ba Dinh, the red color balm. Golden Star Balm made by Ba Dinh in Hanoi is a unique balm through the red color.
Composition for 10g:
1.1266g Camphor
1.1266g Menthol
2.302ml Peppermint Oil
0.2913ml Cajuput Oil
0.208ml Cinnanmon Oil
0.2426ml Ocimum Oil
0.1246ml Homalomena Occulta Schott Oil
Effects:
Headache, vertigo, chill, flu, cold, motion sickness, mosquito bites and other insect stings
Dosage:
Apply 3-4 times daily on temples, neck, nose, back or insect bites. Add a little Golden Star Balm in a bowl with boiling water for inhalation in the treatment of colds and flu. Sauna: For a little higher in a boiling water bath, stirring for inhalation in treating flu, runny nose.
Expiry:
2 years from manufacturing date
Packing:
1 tin 3g
Payment
We accept PayPal and Bank Wire. In case you don't have a PayPal account, just use your Credit or Debit Card. It's super easy: After you went through the Checkout Process, you get redirected to the PayPal Page, there just choose "Don't have a PayPal account?", submit your card details - that's all.
Worldwide Delivery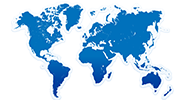 We ship worldwide, to any country by registered Airmal Service. After your order has been shipped, we will email you a link with your tracking number. You can follow up on the delivery process. It takes usually 10 business days. Shipping to some countries may takes long due to delays caused by your country's Customs. For detailed information please check our Frequently Asked Questions.