Cobratoxan is composed mainly cobra venom with methyl salicylate and some essential oils that are soluble in emulsion adjuvant.
When applied, Cobratoxan warms your muscles to make you have comfortable feeling. Due to the direct impact of venom and helps reduce pains from inflammatory arthritis, myositis, acute neuralgia.
Composition:
0.0005g Cobra venom
2.8240g Methyl salicylate
0.5882g Essential oil menthol
20g Emulsion excipients sufficient
Effects:
Analgesic in rheumatism, myositis, neuralgia inflammation
Dosage:
Apply a sufficent amount of Cobratoxan on the painful area until fully absorbed. Use 2-3 a times daily.
Expiry:
2 years from manufacturing date.
Storage:
Keep in dry, cool place.
Warning:
Only for inner pain. Do not apply on open wound/cut.
Packing:
1 tube 20g
Payment
We accept PayPal and Bank Wire. In case you don't have a PayPal account, just use your Credit or Debit Card. It's super easy: After you went through the Checkout Process, you get redirected to the PayPal Page, there just choose "Don't have a PayPal account?", submit your card details - that's all.
Worldwide Delivery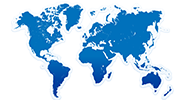 We ship worldwide, to any country by registered Airmal Service. After your order has been shipped, we will email you a link with your tracking number. You can follow up on the delivery process. It takes usually 10 business days. Shipping to some countries may takes long due to delays caused by your country's Customs. For detailed information please check our Frequently Asked Questions.