Hong Linh Cot is effective rheumatism, arthralgia, arthritis, muscle inflammation, aches and pains in muscles, sprain, tumble ecchymosis, sciatica and tiredness and numbness in the back, the shoulder and the nape.
Composition:
4.00g Methyl salicylate
3.18g Camphor
2.18g Peppermint essential oil
1.60g Menthol
0.10g dry venom of cobra
q.s.f. 20g Vaseline, lanolin, paraffin
Dosage:
Massage the skin on the painful area, 3-4 times daily.
Dry and clean the skin before applying. Massage carefully so as to obtain the maximum efficiency of the medicine.
Contraindications:
Patients with hypersensivity to any ingredient of the medicine. Children under 6 years. Pregnant woman and lactating woman. Do not rub the medicine on the eyes, sensitive skin area, opened injury.
Expiry:
24 month from manufactoring date.
Storage:
Keep in dry, cool place.
Packing:
1 jar 20gr
Payment
We accept PayPal and Bank Wire. In case you don't have a PayPal account, just use your Credit or Debit Card. It's super easy: After you went through the Checkout Process, you get redirected to the PayPal Page, there just choose "Don't have a PayPal account?", submit your card details - that's all.
Worldwide Delivery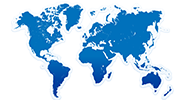 We ship worldwide, to any country by registered Airmal Service. After your order has been shipped, we will email you a link with your tracking number. You can follow up on the delivery process. It takes usually 10 business days. Shipping to some countries may takes long due to delays caused by your country's Customs. For detailed information please check our Frequently Asked Questions.