Eagle Brand Muscular Balm is formulated to relieve all muscular aches on the shoulder back, waist, the body joints and rheumatism on hands and feet. For sportsmen, the Eagle Brand Muscular Balm can be used as a warming up balm.
Composition:
24.66% Methyl Salicylate
12.22% Menthol
100% Base Ad
Effects:
muscular pain, shoulder pain, backache, sprain
Directions:
Apply on the affected areas by rubbing slowly with a steady pressure.
Apply 3-4 times per day if necessary.
To feel the special characteristic of Eagle Brand Muscular Balm, rub a hot towel to the affected areas which has been applied with the Eagle Brand Muscular Balm 2-3 hours after the first application.
The absorbed heat will be re-activated and could improve blood circulation.
Caution:
For external use only.
Storage:
Close the cap tightly and store it in a cool dry place under 30°C.
Expiry:
5 years from manufacturing date
Packing:
1 jar 20g
Payment
We accept PayPal and Bank Wire. In case you don't have a PayPal account, just use your Credit or Debit Card. It's super easy: After you went through the Checkout Process, you get redirected to the PayPal Page, there just choose "Don't have a PayPal account?", submit your card details - that's all.
Worldwide Delivery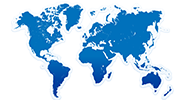 We ship worldwide, to any country by registered Airmal Service. After your order has been shipped, we will email you a link with your tracking number. You can follow up on the delivery process. It takes usually 10 business days. Shipping to some countries may takes long due to delays caused by your country's Customs. For detailed information please check our Frequently Asked Questions.