Trancumin is made from natural ingredients as Turmeric (Curcuma Longa), Oleum Cajuputi and Python fat with high technology.
Python fat has been used to relieve burns, to treat chaps of skin and ulcers. Applying python fat immediately right after being burnt will prevent the burnt skin to form blisters. Rhizoma Curcumae longae (Curcuma longa L. Zingiberaceae) is used as antibiotic and to heal up the wound. It has been used around the end phase of the wound healing process to prevent healing skin from forming scars. Oleum Cajeputi, extracted from Cajuput tree (Melaleuca leucadendron L. Myrtaceae) is used as antiseptic.
Composition:
13.462g Python fat
4.487g Oleum Cajuputi
0.111g Turmeric (Curuma Longa)
25ml Paraffin Oil excipients
Indications:
Burns on skin, antiseptic for wounds. Speed up healing the wound.
Dosage:
Apply Trancumin to the burn, wound 2 - 3 times a day. Or as directed by Physician/Doctor.
Expiry:
3 years from manufacturing date.
Storage:
Keep in dry, cool place.
Packing:
1 bottle 25ml
Payment
We accept PayPal and Bank Wire. In case you don't have a PayPal account, just use your Credit or Debit Card. It's super easy: After you went through the Checkout Process, you get redirected to the PayPal Page, there just choose "Don't have a PayPal account?", submit your card details - that's all.
Worldwide Delivery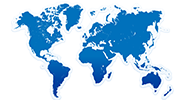 We ship worldwide, to any country by registered Airmal Service. After your order has been shipped, we will email you a link with your tracking number. You can follow up on the delivery process. It takes usually 10 business days. Shipping to some countries may takes long due to delays caused by your country's Customs. For detailed information please check our Frequently Asked Questions.