Kedermfa - Cream with Python Fat contains Ketoconazole, Neomycin Sulfate and Python Fat.
Ketoconazole which is an anti-fungal agent with a fungicidal or fungistatic activity. Neomycin Sulfate is an aminoglycoside, it helps for ecthymatous dermatosis including ecthyma, burns and scalds. Kedermfa is also prepared with Python Fat which is considered as effective agent in treatment of burns and scalds, cracked skin due to cold weather or contact with water for a long time.
Composition:
2g Ketoconazole
500.000UI Neomycin sulfate
q.s.f. 100g Python Fat and Excipients
GMP WHO Certification
Indications:
Use for the treatment of Nummular Eczema, Tinea Versicolor (Pityriasis Versicolor), Onychomycosis (Tinea Unguium), Ringworm of the Scalp (Tinea Capitis) and Systemic Fungal infections.
Use for the treatment of Impetigo, Furunculosis, Erythroderma, burns and scalds, impaired wound healing, Ulcers, cracked skin, Erythema Multiforme.
Kedermfa Cream makes the skin more soft.
Dosage and Administration:
Apply a thin film of Kedermfa Cream on the clean wound, cover completely the affected skin area.
Use 1-2 times a day.
Expiry:
2 years from manufacturing date
Packing:
1 tube 5 gram
Payment
We accept PayPal and Bank Wire. In case you don't have a PayPal account, just use your Credit or Debit Card. It's super easy: After you went through the Checkout Process, you get redirected to the PayPal Page, there just choose "Don't have a PayPal account?", submit your card details - that's all.
Worldwide Delivery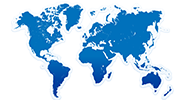 We ship worldwide, to any country by registered Airmal Service. After your order has been shipped, we will email you a link with your tracking number. You can follow up on the delivery process. It takes usually 10 business days. Shipping to some countries may takes long due to delays caused by your country's Customs. For detailed information please check our Frequently Asked Questions.