Hue Royal Tea, also know as Hue Imperial Tea due to the long history of this tea. Tra Cung Dinh Hue is healthy and can be a perfect refreshment during summer days.
Ingredients are 16 herbs:
Artichoke, Mum, Sweet grass, Ginseng, Green Apples, Red Apples, Anise, Liquorice, Colocynth, Nenuphar (Water Lily), ...
Effects:
The Tea supports the treatment of high blood pressure, headaches, heart palpitations and insomnia.
Hue Royal Tea can increase the body resistance and reduce cholesterol.
Can help to be good to vigour, heat, detoxification, cool liver, nice skin without pimples, poor eyesight, diabetic, kidney stones.
Preparation:
Rinse the tea, put 30 gram of Hue Royal Tea into a teapot of boiling water. If desired add some pieces of apple.
Leave to infuse for 5 minutes.
Drink warm or cold with ice.
Expiry:
10 month from manufacturing date
Packing:
1 pack of 250 or 500 gram
Payment
We accept PayPal and Bank Wire. In case you don't have a PayPal account, just use your Credit or Debit Card. It's super easy: After you went through the Checkout Process, you get redirected to the PayPal Page, there just choose "Don't have a PayPal account?", submit your card details - that's all.
Worldwide Delivery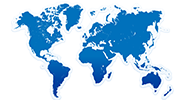 We ship worldwide, to any country by registered Airmal Service. After your order has been shipped, we will email you a link with your tracking number. You can follow up on the delivery process. It takes usually 10 business days. Shipping to some countries may takes long due to delays caused by your country's Customs. For detailed information please check our Frequently Asked Questions.