Dau Phat Linh Truong Son has long been used in traditional Vietnamese Medicine. Truong Son Medicated Oils got their name from the Truong Son mountains in middle Vietnam. Mediccated Oils like Dau Phat Linh are verry common around Asia.
Composition:
2.75ml Peppermint oil
1.0g Menthol
0.145ml Clove oil
0.1ml Eucalyptol
0.1ml Camphor
Effects:
Colds, cough, motion sickness, nausea, abdominal pain, inflammation, muscle aches, mosquito bites, ant bites, rheumatism limbs, to dissolve blood clots, sprains and arthritis
Dosage:
Wash and clean the affected area before applying. Rub the oil and gently massage. Use several times a day.
Caution:
Not recommended for children under 3 years, not in the eye, not use on open wounds or to the chest during lactation.
Expiry:
3 years from manufacturing date
Packing:
1 bottle 5ml
Payment
We accept PayPal and Bank Wire. In case you don't have a PayPal account, just use your Credit or Debit Card. It's super easy: After you went through the Checkout Process, you get redirected to the PayPal Page, there just choose "Don't have a PayPal account?", submit your card details - that's all.
Worldwide Delivery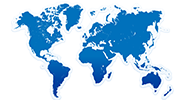 We ship worldwide, to any country by registered Airmal Service. After your order has been shipped, we will email you a link with your tracking number. You can follow up on the delivery process. It takes usually 10 business days. Shipping to some countries may takes long due to delays caused by your country's Customs. For detailed information please check our Frequently Asked Questions.