Dentanalgi - Toothache Pain Relief Liquid is mostly made from Camphor and Menthol. Dentanalgi, the best treatment for tooth ache, caries and gum inflammation.
Composition:
0.42ml Ocimum Oil
700mg Cortex Hopea
420mg Camphor
280mg Menthol
140mg Fructus Gleditsiase australis
140mg Bulbus Allium fistulosum
35mg Procain Hydroclorid
How to use:
Apply with a cotton swab or finger on the painful area. Use up to 4 times daily or as directed by a dentist or doctor.
Put 30 drops into a bowl of warm water, stir well and rinse your mouth up to 3 times daily.
Expiry:
3 years from manufacturing date
Packing:
1 bottle 7ml
Payment
We accept PayPal and Bank Wire. In case you don't have a PayPal account, just use your Credit or Debit Card. It's super easy: After you went through the Checkout Process, you get redirected to the PayPal Page, there just choose "Don't have a PayPal account?", submit your card details - that's all.
Worldwide Delivery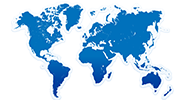 We ship worldwide, to any country by registered Airmal Service. After your order has been shipped, we will email you a link with your tracking number. You can follow up on the delivery process. It takes usually 10 business days. Shipping to some countries may takes long due to delays caused by your country's Customs. For detailed information please check our Frequently Asked Questions.