Con Xoa Bop Herbal Liniment is prepared from medicinal plants: hizoma Kaempferiae galangae (Ginger), Rhizoma Homalomenae, Radix Aconiti, Fructus Illicii veri, Ramulus Cinnamomi (Cassia Cinnamon), Lignum Dracaenae,etc. Con Xoa Bop has pungent taste, is warm and used to massage externally to treat oedema, pains and rheumatism. Its light fragrance will make you feel comfortable while using it.
Composition per 50ml:
2.5g Rhizoma Kaempferiae galangae (Ginger)
2.5g Rhizoma Alpiniae officinarum (Lesser Galangal)
1.5g Rhizoma Homalomenae
1.5g Lignum Dracaenae cambodianae
1.0g Fructus Illicii veri
1.0g Ramulus Cinnamomi (Cassia Cinnamon)
0.5g Radix Aconiti (Aconite)
0.5g Camphora
q.s.f. Excipients: Ehanol 96%, water
Effects:
Treatment of aches and pains due to several causes: Rheumatism, arthritis, sprain, pains.
Dosage:
Apply and massage on the painful areas many times per day.
Contraindications:
Pregnant woman, children under 2 years, patient hypersensitive to any ingredient.
Keep away from eyes and open wounds.
Expiry:
3 years from manufacturing date
Packing:
1 bottle 50ml
Payment
We accept PayPal and Bank Wire. In case you don't have a PayPal account, just use your Credit or Debit Card. It's super easy: After you went through the Checkout Process, you get redirected to the PayPal Page, there just choose "Don't have a PayPal account?", submit your card details - that's all.
Worldwide Delivery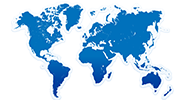 We ship worldwide, to any country by registered Airmal Service. After your order has been shipped, we will email you a link with your tracking number. You can follow up on the delivery process. It takes usually 10 business days. Shipping to some countries may takes long due to delays caused by your country's Customs. For detailed information please check our Frequently Asked Questions.