Tadimax for the treatment of benign prostatic hyperplasia. Tadimax contains a high concentration of Crinum Latifolium extract.
Composition for each tablet:
2000mg Crinum latifolium L.
830mg Rhizoma Alismatis
666mg Rhizoma Anemarrhenae
666mg Cortex Phellodendri
666mg Herba Leonurus Japonicus
500mg Radix Paeoniae
83mg Semen Pruni
8.3mg Cortex Cinnamomi
Excipients
Dosage:
3 times a day, each time 2 tablets after meal, continuously for 2 months.
Undesirable effects:
Might cause some light digestion disorder, itchiness, dizzy. These effects usually gone after 3 to 5 days of taking the tablets, there is no case that had to stop the medicine. This medicine doesn't affect pulse, blood pressure, PSA level, Hematology, liver and kidney functions.
Expiry:
3 years from manufacturing date.
Packing:
1 bottle of 42 film coated tablets
Payment
We accept PayPal and Bank Wire. In case you don't have a PayPal account, just use your Credit or Debit Card. It's super easy: After you went through the Checkout Process, you get redirected to the PayPal Page, there just choose "Don't have a PayPal account?", submit your card details - that's all.
Worldwide Delivery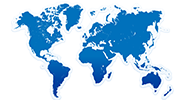 We ship worldwide, to any country by registered Airmal Service. After your order has been shipped, we will email you a link with your tracking number. You can follow up on the delivery process. It takes usually 10 business days. Shipping to some countries may takes long due to delays caused by your country's Customs. For detailed information please check our Frequently Asked Questions.