Thuoc bo co truyen is a mixture of 23 Vietnamese herbals. Just soak the herbs together with alcohol to get a tasty and healthy herbal wine.
Ingredients:
Đảng sâm - Codonopsis pilosula - poor man's ginseng
Bạch linh - Wolfiporia extensa - Poria cocos F.A. Wolf
Bạch truật - Atractylodes macrocephala
Cam thảo - Glycyrrhiza uralensis - Chinese liquorice
Xuyên khung - Ligusticum wallichii - Szechuan lovage
Đương quy - Angelica
Thục địa - Rehmania glutinosa Libosch
Bạch thược - Radix Pacomiae Lactiflorae
Hoàng kỳ - Radix Astragali - yellow leader
Đỗ trọng - Eucommia ulmoides
Kỷ tử - Fructus Lycii Chinensis
Táo tàu - Ziziphus jujuba - Jujube
Liên nhục - Semen Nelumbinis Nuciferae - Lian Zi
Khiếm thực - Euryale ferox - fox nut
Hà thủ ô - Fallopia multiflora - Chinese Knotweed
Trần bì - Pericarpium Citri reticulatae - Tangerine Peel
Sơn tra - Fructus Crataegi - Hawthorn Fruit
Ngưu tất - Achyranthes Bidentatae - Achyrantes Root
Cẩu tích - Cibotium barometz- woolly fern
Cốt toái bổ - Rhizoma Gusuibu - Gusuibu
Thổ phục linh - Smilax glabra - Sarsaparilla
Thiên niên kiện - Homalomena
Effects:
Unusual tiredness or weakness, anorexia, sleep disorders, ringing in the ears (Tinnitus), dizziness, vertigo, ...
Back pain, aching joints, numbness of limbs, weak muscles.
Dosage:
Soak the herbals into 5 liters of alcohol, each time drink 1-2 cups during the meal or before bedtime.
Expiry:
1 year from manufacturing date
Packing:
1 pack of 500g herbs
Payment
We accept PayPal and Bank Wire. In case you don't have a PayPal account, just use your Credit or Debit Card. It's super easy: After you went through the Checkout Process, you get redirected to the PayPal Page, there just choose "Don't have a PayPal account?", submit your card details - that's all.
Worldwide Delivery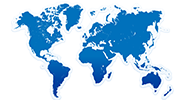 We ship worldwide, to any country by registered Airmal Service. After your order has been shipped, we will email you a link with your tracking number. You can follow up on the delivery process. It takes usually 10 business days. Shipping to some countries may takes long due to delays caused by your country's Customs. For detailed information please check our Frequently Asked Questions.