Critta is a combination of Crinum Latifolium and 6 others medicated herbs to support strengthen up ovary's health, breast, prostate as well as other body functions. It also supports detoxification, create energy and strengthen immune system.
Effects:
Supporting the treatment and prevention of woman's diseases: Ovary cyst, matrix fibroma, cervical cancer, menstrual disorders.
Supporting the treatment and prevention of man's diseases: Fibroma (fibroid tumors), prostate cancer.
Strengthening the resistance and immune ability of the body.
Dosage:
For preventing disease and strengthening the resistance: Each time take 2 capsules, 3 times a day.
Supporting the medical treatment: Each time take 3 capsules, 3 times a day.
Take Critta continuously for 2-3 months.
Composition for each tablet:
3.12g Crinum Latifolium
0.98g Rehmania Glutinosa
0.64g Rhizoma Dioscoreae
0.45g Cornaceae
0.45g Cortex Moutan
0.45g Poria
0.45g Rhizoma Alismatis
Excipients
This product is not medicine and cannot replace medicine's therapy.
Expiry:
3 years from manufacturing date
Packing:
1 bottle of 60 capsules
Payment
We accept PayPal and Bank Wire. In case you don't have a PayPal account, just use your Credit or Debit Card. It's super easy: After you went through the Checkout Process, you get redirected to the PayPal Page, there just choose "Don't have a PayPal account?", submit your card details - that's all.
Worldwide Delivery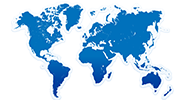 We ship worldwide, to any country by registered Airmal Service. After your order has been shipped, we will email you a link with your tracking number. You can follow up on the delivery process. It takes usually 10 business days. Shipping to some countries may takes long due to delays caused by your country's Customs. For detailed information please check our Frequently Asked Questions.