Based on medical analysis, Rheumapain - f capsules have the ability to help and treat arthritis. Rheumapain - f is considered as antipyretic drug because it contains Xanthium Strumarium, Smilax Glabra, and Stephania Tetrandra (Han Fang Ji). Siegesbeckia contains darutin which, when combined with Stephania tetrandra, can become and anti-inflammatory and reduce the pain. In addition, Siegesbeckia is immunosuppressive, which can reduce the arthritis caused by a weakened immune system. Polygonum Multiflorum acts as a mental sedative and can also be used as a tonic for sick people.
Ingredients for 1 capsule
(contains 0.187g herbs in powder form and 0.313g dry high concentrated herbal medicine):
0.8g Herba Siegesbeckiae (Xi Xian Cao)
0.4g Radix Fallopiae Multiflorae (Hà thủ ô đỏ)
0.4g Fructus Xanthii Strumarii (Cang Er Zi)
0.4g Rhizoma Smilacis Glabrae (Ben Cao Gang Mu)
0.4g Radix Stephaniae Tetrandrae (Shen Nong's Herbal)
0.3g Rhizoma Homalomennae (Qian Nian Jian)
0.3g Lignum Dracaenae Cambodianae (Huyết giác)
Warning:
Do not use for high blood pressure, pregnant women or under 16 year-old children. Keep out of touch of children.
Not for pregnant women and kids under age 10.
Dosage:
2-3 tablets each time, 3 times a day. Take after meals.
Expiry: 
3 years from manufacturing date
Packing:
1 bottle of 40 capsules
Payment
We accept PayPal and Bank Wire. In case you don't have a PayPal account, just use your Credit or Debit Card. It's super easy: After you went through the Checkout Process, you get redirected to the PayPal Page, there just choose "Don't have a PayPal account?", submit your card details - that's all.
Worldwide Delivery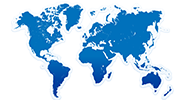 We ship worldwide, to any country by registered Airmal Service. After your order has been shipped, we will email you a link with your tracking number. You can follow up on the delivery process. It takes usually 10 business days. Shipping to some countries may takes long due to delays caused by your country's Customs. For detailed information please check our Frequently Asked Questions.