Ingredients for 1 capsule:
0.5g Ganoderma Lucidum (Red Reishi)
0.3g Radix Angelicae Sinensis (Dang Gui)
Features of treatment and prevention of disease through research Genoderma pharmaceutical and clinical sign of scientists around the world

Cardiovascular system

Dilating coronary arteries, treat myocardial ischemia
Lowering blood pressure by inhibiting the sympathetic
Reducing cholesterol on the artery walls. Anti-platelet aggregation, prevent stroke
Effective treatment of thrombophlebitis

Endocrine system

Ganoderma B, C and polysacharride in Ganoderma hypoglycemics effectively in diabetic patients

Digestive system

Protecting the liver from the toxic effects by active adenosine
Reducing levels of cell death in the liver hepatitis, prevent complications of cirrhosis in patients with chronic hepatitis by an active mixture of triterpenis

Immune system

Increasing the immunity of the body, cancer prevention and supportive treatment of cancer due to active polychacarride
Through active adenosine, Ganoderma has ability to stop the release release factors too complacent, effective treatment of allergies and autoimmune diseases (lupus erythematosus, rheumatoid arthritis..)

Nervous system

Effecting on the central nervous system, treat nerve pain and insomnia

Respiratory system

Ganoderma is capable of curing cough, asthma, and dissolve phlegm, bronchitis.

General metabolism of the body

Stimulating the division DNA, increase cell regeneration
Destroying free radicals, prevent diseases including cancer
Through active polysacharride, Ganoderma stimulate the bone marrow to make red blood cells and white blood cells, overcoming the decline erythrocytes and leukocytes in patients with cancer chemo treatment
Reducing the viscosity of blood. Increase the deformation of red blood thereby increasing the oxygen supply to the tissues.
Dosage:
High blood pressure, in addition to antihypertensive drugs, can be combined with Linh Zhi - f capsules: 2-3 times per day 1-2 capsules.

High blood cholesterol: 2-3 times per day, 1-2 capsules each time.

Chronic viral hepatitis, use Linh Zhi - f to limit damage of the liver cells and prevent fibrosis of the liver organization, take 2-3 times per day, 2 capsules each time.

Toxic hepatitis due to the use of chemicals or strong medications that are harmful to the liver such as Paracetamol, TB drugs: take if for 2-3 days , 2 capsules each time.

Atopic allergies (due to weather change, food, water ..), take it for 2 days, 3 times daily 1 capsule. The Ganoderic acid in Linh Chi is capable of treating allergic and a very effective anti-inflammatory.

Treatment of cancer and improve the declining status of blood cells in patients who suffered radiation therapy (Ganoderma stimulate blood cells in the bone marrow), take for 2 days, 3 times daily 2-3 capsules.

Diabetic patients: In addition to the use of diabetes medications, you can use Linh Zhi - f capsules to increase efficiency, taking 2 days, 3 times daily 1 capsule (Genoderma B, C and Polysaccharide Linh Chi is capable of regulating blood sugar).

For those who suffer from depression, recently experienced disease (Stroke, myocardial infarction, infections...) and patients with debilitating neurological symptoms such as headache, dizziness, vertigo, insomnia accompanied by symptoms of nervous system disorders such as seizures plant palpitations, flushing, sweating hands and feet. Take 2-3 times a day, 2-3 capsules each time. When conditions improve, take Ling Zhi - f to maintain efficiency and body immune system, take daily 1 capsule for two times. Can use long-term without side effects.
Expiry:
3 years from manufacturing date
Packing:
1 bottle of 40 capsules
Payment
We accept PayPal and Bank Wire. In case you don't have a PayPal account, just use your Credit or Debit Card. It's super easy: After you went through the Checkout Process, you get redirected to the PayPal Page, there just choose "Don't have a PayPal account?", submit your card details - that's all.
Worldwide Delivery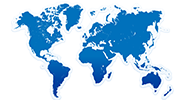 We ship worldwide, to any country by registered Airmal Service. After your order has been shipped, we will email you a link with your tracking number. You can follow up on the delivery process. It takes usually 10 business days. Shipping to some countries may takes long due to delays caused by your country's Customs. For detailed information please check our Frequently Asked Questions.