Crinum Latifolium is used for benign enlargement of the prostate, benign prostrate hypertrophy and uterine fibroid treatments. Moreover, recent results show that 90% of patients have got reduced tumor enlargement and it includes 33,3% is back to normal after 2 months of treatment, especially it has no side effect.
If you are looking for Crinum Latifolium Leaves please contact us, the price is 17.00 USD / kg.
Composition for each tablet:
1.33g crinum latifolium extract
Lactose, starch, ground chitofilm, magnesi stearat, red iron oxide, propyl p-hydroxybenzoat
Effects:
Support the treatment of benign enlargement of the prostate (or prostate fibroids), uterine fibroid.
Dosage:
3 times a day, each time 2 to 3 tablet for 60 days continuously.

Notice:
This product is not medicine and cannot replace medicine's therapy.
Caution:
Not for urinary retention patients with no reason. Reduce the quantity or stop taking the tablets if there is sign of nausea or vomiting.
Expiry:
3 years from manufacturing date
Packing:
1 box 50 tablets
GMP WHO Certification
Payment
We accept PayPal and Bank Wire. In case you don't have a PayPal account, just use your Credit or Debit Card. It's super easy: After you went through the Checkout Process, you get redirected to the PayPal Page, there just choose "Don't have a PayPal account?", submit your card details - that's all.
Worldwide Delivery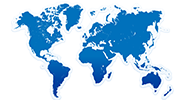 We ship worldwide, to any country by registered Airmal Service. After your order has been shipped, we will email you a link with your tracking number. You can follow up on the delivery process. It takes usually 10 business days. Shipping to some countries may takes long due to delays caused by your country's Customs. For detailed information please check our Frequently Asked Questions.