A premium variety of Chinese Oolong tea. The tea seeds originally come from Taiwan. One of the finest quality of Tea that contain vitamin A,B,C,PP,E, etc.
This Oolong tea is especially healthy, anti-ageing effects and prevent viscera cancers.
This Oolong is typically close to a green tea, with only a little oxidation.
With a very flowery and fresh delicate aroma character, the tea liquid is golden yellow.
Direction:
Rinse tea pot and tea cup with hot water, put 5g of Oolong Tie Guan Yin tea in the pot. Pour 100ml of hot water with the tea for 5 minutes.
Expiry:
1 year from manufacturing date
Packing:
1 vacuum pack 100 gram or 200 gram
Payment
We accept PayPal and Bank Wire. In case you don't have a PayPal account, just use your Credit or Debit Card. It's super easy: After you went through the Checkout Process, you get redirected to the PayPal Page, there just choose "Don't have a PayPal account?", submit your card details - that's all.
Worldwide Delivery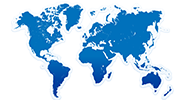 We ship worldwide, to any country by registered Airmal Service. After your order has been shipped, we will email you a link with your tracking number. You can follow up on the delivery process. It takes usually 10 business days. Shipping to some countries may takes long due to delays caused by your country's Customs. For detailed information please check our Frequently Asked Questions.