Salonpas medical patch is for for external use. Salonpas relaxes tired muscles and promote their regeneration. The patch contains the highest quality essential oils are absorbed through the skin and thus exert a stimulating and activating effect on the muscles.
Composition:
6.29% Methyl Salicylate
5.71% I-menthol
2.00% Tocopherol Acetate
1.24% dl-Camphor
Effects:
Arthritis, simple backache, strains, bruises, sprains, stiff shoulder, muscle pain, lumbago, neck pain
Application:
Clean pain area and wait till it dry. Apply on the painful area. Use 1-4 times daily and don't use it continuously longer than 8 hours.
Caution:
Patches should not come for a long time in contact with air, as they lose their effect.
Expiry:
3 years from manufacturing date
Packing:
12 patches (6.5 x 4.2 cm)
Payment
We accept PayPal and Bank Wire. In case you don't have a PayPal account, just use your Credit or Debit Card. It's super easy: After you went through the Checkout Process, you get redirected to the PayPal Page, there just choose "Don't have a PayPal account?", submit your card details - that's all.
Worldwide Delivery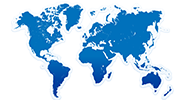 We ship worldwide, to any country by registered Airmal Service. After your order has been shipped, we will email you a link with your tracking number. You can follow up on the delivery process. It takes usually 10 business days. Shipping to some countries may takes long due to delays caused by your country's Customs. For detailed information please check our Frequently Asked Questions.