V Rohto for kids contains Aminoethylsulfonic Acid, reduce eye strain from watching TV, reading, writing. Prevent eye problems/diseases from swimming, dust and sweat. Eye infection from the UV of the sun or other lights. Itchy and blurry eyes from eye discharge.
Composition:
130mg Aminoethylsulfonic Acid
130mg e-Aminocaproic Acid
26,0mg Potassium L-Aspartate
1.30mg Chlorpheniramine Maleate
Dosage:
For children from 4 month up to 15 years old: Put 2-3 drops in the affected eye, up to 6 times daily.
Warnings:
Keep out of reach of children. Read the instruction.
Side effects may appear, check the ingredients, do not use if you're allergic to one or any ingredients.
Do not over dose.
Expiry:
3 years from manufacturing date
Packing:
1 bottle 13ml
Payment
We accept PayPal and Bank Wire. In case you don't have a PayPal account, just use your Credit or Debit Card. It's super easy: After you went through the Checkout Process, you get redirected to the PayPal Page, there just choose "Don't have a PayPal account?", submit your card details - that's all.
Worldwide Delivery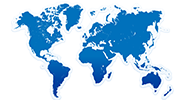 We ship worldwide, to any country by registered Airmal Service. After your order has been shipped, we will email you a link with your tracking number. You can follow up on the delivery process. It takes usually 10 business days. Shipping to some countries may takes long due to delays caused by your country's Customs. For detailed information please check our Frequently Asked Questions.