Levigatus is a combination from cetrimid and turmeric for antiseptic, support skin healing and avoid scar.
Cetrimid is a type of agar used for the selective isolation of the gram-negative bacterium, Pseudomonas aeruginosa. As the name suggests, it contains cetrimide, which is the selective agent against alternate microbial flora.
Turmeric has many good effects including healing cuts, pimples and avoid scars.
Effects:
Antiseptic, support skin healing, avoid scar.
Apply on infected skin and cut, pimple, burn level 1, cuts from insect bites, dry hands or feet. Itchy rashes.
Composition for each tube:
100mg Cetrimid
0.07ml Natural Turmeric
q.s.f. 20g Paraffin, Cetostearyl alcohol, Nipagin, Nipasol, Purified water
Directions:
Apply on skin 2-3 times each day.
Expiry:
2 years from manufacturing date.
Packing:
1 tube 20g
Payment
We accept PayPal and Bank Wire. In case you don't have a PayPal account, just use your Credit or Debit Card. It's super easy: After you went through the Checkout Process, you get redirected to the PayPal Page, there just choose "Don't have a PayPal account?", submit your card details - that's all.
Worldwide Delivery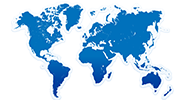 We ship worldwide, to any country by registered Airmal Service. After your order has been shipped, we will email you a link with your tracking number. You can follow up on the delivery process. It takes usually 10 business days. Shipping to some countries may takes long due to delays caused by your country's Customs. For detailed information please check our Frequently Asked Questions.