Sandra's Beauty Lingzhi Cream with a natural Lingzhi essence.
Composition:
Vaseline, Lanolin, Oil, Carnauba Wax, Bee's wax, Titanium dioxide, Cetyl Palmitate, Arbutin, Butylated Hydroxytoluene, Isopropyl Myristate, Squalane, Silicon Oil, Glycerin, Allantoin, Lingzhi Essence....
Effects:
Whitening cream, slows down the skin ageing signs. Reducing and recovering dark spots and pigments. Reduces catecholamine that causes skin ageing. Remove dirt and sebaceous for a bright and smooth skin.
Effective within 9 days.
Usage:
Apply on cleaned facial skin and slowly massage. Daily use is recommended.
Packing:
10 gram
Payment
We accept PayPal and Bank Wire. In case you don't have a PayPal account, just use your Credit or Debit Card. It's super easy: After you went through the Checkout Process, you get redirected to the PayPal Page, there just choose "Don't have a PayPal account?", submit your card details - that's all.
Worldwide Delivery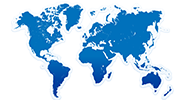 We ship worldwide, to any country by registered Airmal Service. After your order has been shipped, we will email you a link with your tracking number. You can follow up on the delivery process. It takes usually 10 business days. Shipping to some countries may takes long due to delays caused by your country's Customs. For detailed information please check our Frequently Asked Questions.