Thai Duong Mouth Spray is suitable for everyone, the gentle ingredients do not irritate the mouth flore. The Mouth Spray contains Curcumin, Camphor and Menthol.
Effects:
Prevent cough, sore throat, prevention of respiratory transmitted diseases.
Daily mouth hygiene, deodorizer mouth (caused by sore throats), gives a cool scented breath.
Suitable for everyone...
Ingredients:
Curcuma Longa Extract, Propylen Glycol, Menthol, Camphor, Aspartam, Propyl paraben, Methyl Paraben, Natriclorid, Fragence
How to use:
Use as required up to a maximum of 6-10 times a day.
Expiry:
5 years from manufacturing date
Packing:
1 bottle 20ml
Payment
We accept PayPal and Bank Wire. In case you don't have a PayPal account, just use your Credit or Debit Card. It's super easy: After you went through the Checkout Process, you get redirected to the PayPal Page, there just choose "Don't have a PayPal account?", submit your card details - that's all.
Worldwide Delivery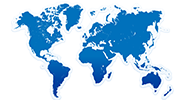 We ship worldwide, to any country by registered Airmal Service. After your order has been shipped, we will email you a link with your tracking number. You can follow up on the delivery process. It takes usually 10 business days. Shipping to some countries may takes long due to delays caused by your country's Customs. For detailed information please check our Frequently Asked Questions.