Turmeric Nasal Spray, the natural treatment for nasal symptoms. The high amount of 2g Turmeric (Curcuma longa) makes this spray special.
Effects:
Sneezing constantly repeated incessantly to red nose, itchy throat, sore principles, runny nose, fatigue, malaise.
Runny nose, stuffy nose, sore principles, mucous accumulation of mucus in the sinus, frontal sinus when exposed to allergens.
Ingredients:
2000mg Turmeric
20mg Menthol
20mg Camphor
Propylen glycol, Nipazin, Nipazol, distilled water
How to use:
Insert the tip of the nasal spray in the nose and spray 1-2 times.
Breathe gently through the nose immediately after the injection.
Replace the lid on the bottle
Permanent sneeze: Use 30-day continuous to regulate mucosal basis.
Prophylactic use: 1-2 times every time you feel a little itchy nose, sneezing attack preparation or runny nose, nasal congestion.
Allergic rhinitis: Use for 3-5 days until the symptoms passing away.
Expiry:
3 years from manufacturing date
Packing:
1 bottle 20ml
Payment
We accept PayPal and Bank Wire. In case you don't have a PayPal account, just use your Credit or Debit Card. It's super easy: After you went through the Checkout Process, you get redirected to the PayPal Page, there just choose "Don't have a PayPal account?", submit your card details - that's all.
Worldwide Delivery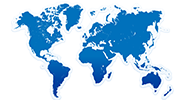 We ship worldwide, to any country by registered Airmal Service. After your order has been shipped, we will email you a link with your tracking number. You can follow up on the delivery process. It takes usually 10 business days. Shipping to some countries may takes long due to delays caused by your country's Customs. For detailed information please check our Frequently Asked Questions.